Nights in White Satin Senior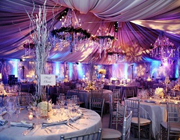 Your senior prom is supposed to be a memorable event and mine was no exception to this rule. My girlfriend and I had been planed on attending the prom since the school year began. It promised to be a great social occasion as well as a great way to party one last time with our friends. The theme was "Nights in White Satin"--like the song by the Moody Blues.

After Carol told me what color her dress was, I went to the formal wear shop and picked out a tuxedo with a tie and cummerbund in the same color as her dress. I ran into a few other friends of mine and suggested we get together and share a limousine. The other guys liked the idea so I set it up and ordered a dozen white roses and a few bottles of sparkling apple cider from the limo company as well.

Carol's place was the first stop. She kept me waiting for ten minutes, but it was worth the wait. Her hair, her make-up, the dress--she looked like a princess. I told her she looked stunning, gave her a kiss and slipped the orchid corsage around her wrist. She smiled, took my arm and we went out the door. Her mom came running out and calling to us just as we were getting into the limo so she could get a picture of us as a memento of our special night.

The limo made three more stops to pick up the other couples then we headed to the hotel. The girls were chatting with such excited animation I thought one of them was going to spill sparkling cider on her dress. Each guy helped his date out of the limo and we all walked, arm in arm, into the hotel.

Over the door to the banquet room was a banner that read "Nights in White Satin" in pearly white letters on a dark blue background. All of the tables were covered in midnight blue linens and set with white china edged in gold. Sheer panels of white cloth were draped from one side of the banquet hall to the other starting at the giant chandelier hanging over the dance floor. Hundreds of midnight blue and black helium balloons trailing iridescent ribbons floated against the ceiling between the sheer cloth drapes. A silvery star dangled from the end of each ribbon.

Dinner was a choice of chicken, prime rib or baked fish with baked potato, asparagus or steamed vegetables. I chose the prime rib and it was delicious. During dinner the DJ set up and began playing some soft music. A waiter brought a tray of desserts to each table for us to choose from. There were cheese cakes, fruit tarts, éclairs, cream puffs, ladyfingers, and angel food cake with strawberries and cream. Carol had a hard time deciding! After dessert I was so stuffed I though I wouldn't be able to move, but once the music started up Carol and I hit the dance floor. Carol and I mostly danced to fast songs, but we also went out on the floor swaying to some slow songs. The DJ was really good and everyone had a great time.

Mark and I had our picture taken by professional photographer as a memento of the wonderful evening. His set was a backdrop of a moonlit courtyard garden and fountain.

Midnight came so quickly we couldn't believe it. A few of the couples had a gotten room at the hotel and were planning to party until dawn, but I knew Carol's parents would have a fit if she wasn't home before 1AM so we left.

When the limo pulled up in front of my Carol's house I walked her to the door. Our eyes met as we sat on the porch swing; it was so romantic. We kissed for a while before a light came on inside the house and I walked her to the door. It was the most perfect night of my life.
Related Categories
Back